Comprehensive support including detailed maps for all countries in the world!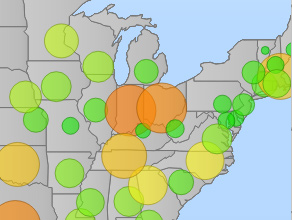 Bubble Thematic Mapping Charts
Easily bind your own data to maps including point data with bubbles sized and optionally colored by value.
Complete World Maps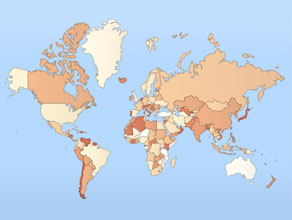 Global coverage by country supports optional sub-regions including states or provinces. Creating a map is as simple as specifying a country code!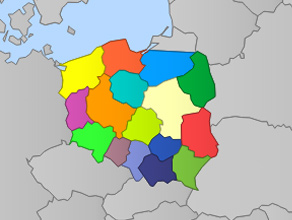 Province visual customization
Palettes can be defined on a country or province level which are predefined in the included map data and support dynamic tooltips.
Thematic choropleth maps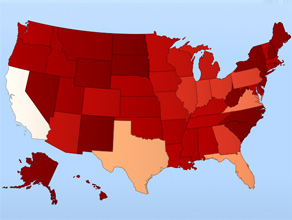 Advanced mapping charts are supported for all countries and state / provinces shaded by data range. Such maps offer a quick at a glance view and can be used to easily identify underlying patterns in the data.
Included at no extra charge with all JSCharting licenses, JSMapping includes a comprehensive set of highly tuned maps for all country and state / provinces. To learn more about the new mapping functionality, please see the mapping feature and mapping chart type samples.